4.11.2007 THE ALPINE WORLD CUP IN LEVI IS CANCELLED
The Alpine World Cup in Levi is cancelled due to lack of snow. The decision was made in Levi together with Levi Organizing Committee, Finnish Ski Association and International Ski Federation (FIS).
The snow making for the race hill was started with full capacity on Friday November 2nd ... [celý článek]
eSki.cz Ski Portal of the 21st Century
Current information on operation of different ski areas and snow information can be found in the eSnow section right at the beginning of the menu!!! (here..)
---
Stoh Ski Area is operating again! (web camera here!!)
---
Big SALE of Atomic, Elan and Nordica skis - see in eShop on eSki.cz. To be able to view the sale prices you have to be logged into the eShop. All goods are on stock and will reach you within 3 days from order! (See more at eShop eSki.cz..)
---
SEARCH - BRAND NEW CZECH FREESKI MOVIE - a thought to shoot a new Czech freeski movie arised in the heads of photographer Lukas "Lukyn" Mikula and cameraman / editor Jan "Strup" Vogl last year... Preview is available here!! During the whole last winter new freeride shots were being born into this world, in which starred the top Czech and Slovak riders. We are inviting you for a small tasting! More info available here!!
---

---
The first 2007 Elan and Rossigol skis testing on Sölden glacier is coming!!! 1st date: 9 -13 November 07, 2nd date: 14 - 18 November 07. You will have a chance to compare 2007/2008 collection of both Elan and Rossignol skis. We have prepared more than 35 pairs for you. For more info look here!!
---

---
Pilot section of the eSki.cz project is a specialized eShop offering complete ski gear. For you to get compelling prices it is necessary to register into the eShop. You can find actualized overview of all testing events in the eTest section, including the list of skis and interesting articles to the theme...
---

---
What about trying a ski school? Do not hesitate and leave your snowsport worries with our experienced instructors in eSki School.cz. An indivisible part of eSki.cz, which goes with winter as binding goes with skis, is the weather forecast. Should you be interested in downhill skiing in its purely sportive form, then you have to visit eRace. For freestyle and freeride lovers there is a section led by our young freestyle hope Martin Strougal. When searching for anything even distantly connected with skiing, mountains or snow, you can use eLinks , which cover almost everything you can think of. Lastly, for you to get inspiration what to do in summer, you can surf through our yachting section...
---

---
In the 06/07 season we sold more than 100 skis in the eSki eShop!!
---

---
Are you interested in summer adrenaline sports, not to be lazy on your vacation or during the weekend? We have a program in place for you, which we can adjust to suit your needs, those of your family or the whole company. (see more...)
---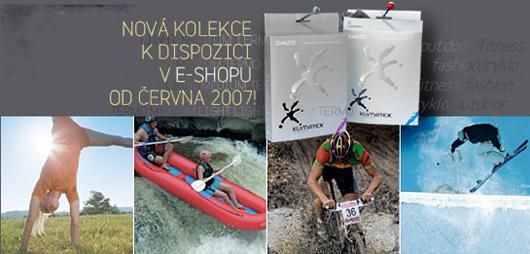 ---
Montana Back in Spindl - Hromovka!!!
In case of interest to get the best quality ski servicing in Spindleruv Mlyn area, we have prepared a comfi way - it is enough to order servicing of your skis on the internet address info@eSki.cz and we will pick up your skis in the evening during the apres-ski hours (fee free up to 5 km from SM) and return them back in the morning prior to the first round of the ski lift!!! ( see more...)
---

---
With many thanks for your goodwill we have now prepared a special Elan ski sale with all skis we have on stock having a 45% discount!!! Keep buying at eSki.cz. We wish you great summer and an early winter 07/08, in which we will be hosting Ski World Cup 2008 in Spindleruv Mlyn!! (Buy at eSki.cz , we are there for you...)